Free From - The new allergy trend
It's law in the US to identify the top eight allergens on food packaging, so those with celiac disease and other intolerance can easily spot and avoid ingredients that don't agree with them.
At Kinnikinnick, we go further, labelling our products with everything we're free from - nut just gluten, but dairy, nuts, peanuts and now soy, as well as additives, preservatives and GMO's.
We have stringent tests in place to detect any of these allergens in our ingredients: everything is quarantined until it passes the test. Here's how we do it...a great article in the Holiday issue of Simply Gluten Free Magazine.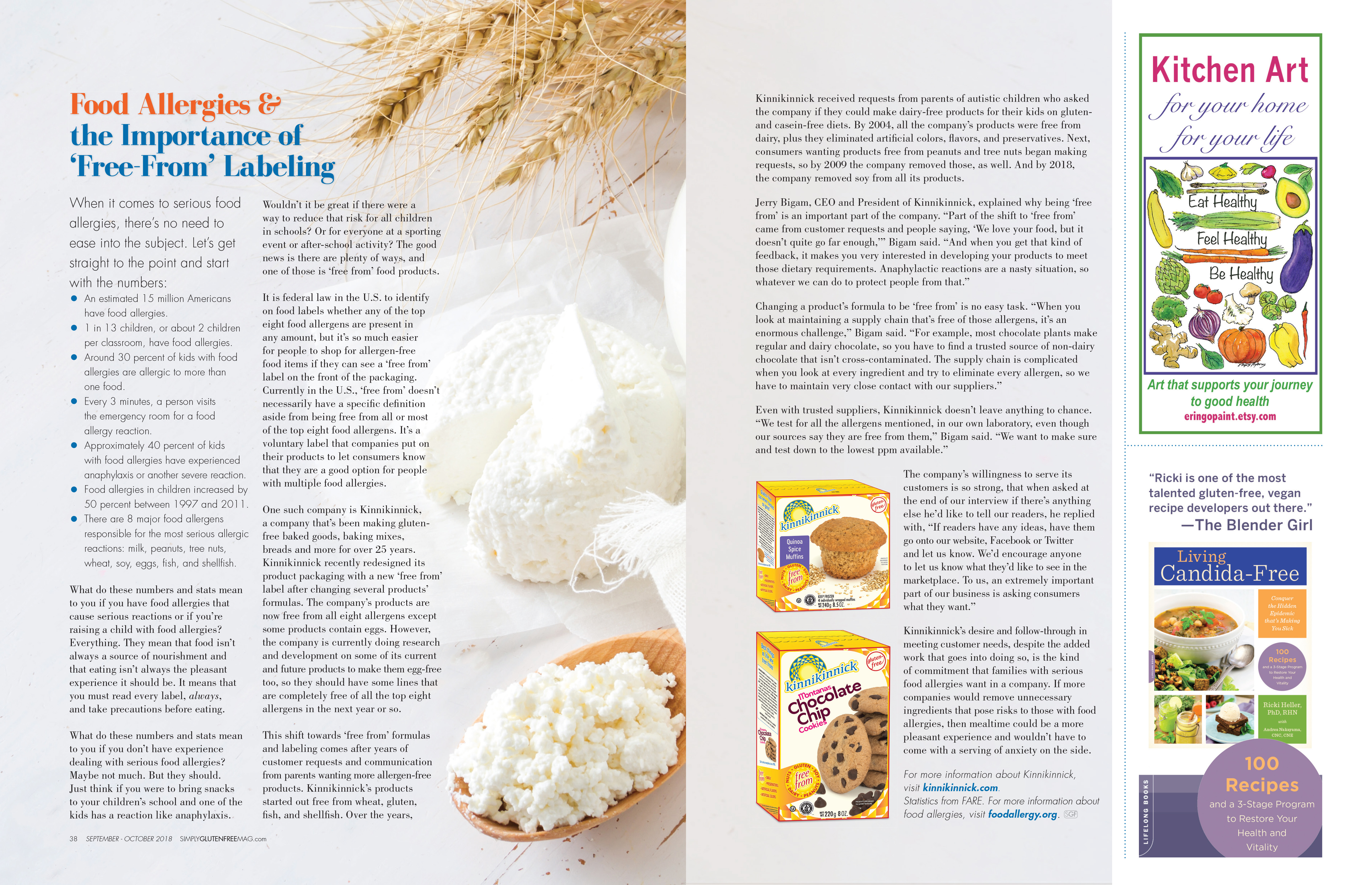 For more about our testing procedures check our Free From page.